FUN, INFORMATIVE AND PRACTICAL!
Each year, Thornton Water hosts several free events to connect you with tools and resources to enhance water-efficiency in your yard, garden, and home. As always, we invite you to stroll through our Demonstration Gardens to see great examples of xeric gardens and get ideas for your own. And don't forget to check out our online tips and downloadable resources. We hope to see you in the garden next year!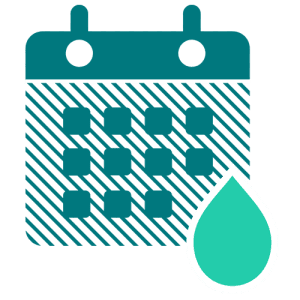 Water-Wise Landscape Webinars
Check out these water-wise webinars offered through Resource Central on a variety of topics like trees, pollinators, design and plant selection, turf removal, navigating your HOA during a xeriscape conversion, etc. All webinars are open to the public and free. 
Every Spring season Thornton Water partners with Resource Central to offer discounted Garden In A Box gardens to Thornton water customers. Customers are eligible for a $25 discount on a professionally designed Garden In A Box, while supplies last. 2023 Spring Gardens are now SOLD OUT.
For updates on other options for purchasing gardens, check Resource Central.
You can also get some additional help with how to plant your new water-wise garden from our H2Overhaul page. Be sure to get a free H2Overhaul kit.
Water-Wise Garden Open House
This year's Water-Wise Garden Open House at the Margaret Carpenter Recreation Center Xeriscape Garden was a huge success. Stay tuned for information about new garden events planned for next year!