Become a Water Ambassador
Do more to help save the water and spread the word--become a Water Ambassador. With the help of the Ambassador Guide and marketing tools, you can build your own plan to help reach the community. Whether that means presenting to community groups, talking to residents and handing out information, or volunteering at events, it's up to you to select the activities that best fit your skills and lifestyle.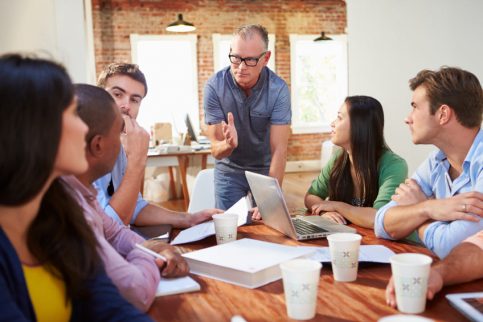 BECOME AN AMBASSADOR
Are you passionate about water? Do you want to learn more about water efficiency and spread your love of water to people you know? We have a group for you, the Thornton Water Ambassadors. Our volunteers meet once a quarter to share ways they've helped spread the water-saving word, come up with new ideas and have a meal.
Here are some of the things Water Ambassadors are doing:
Talking with other Thornton water customers at City sponsored events
Sharing information about Thornton's water conservation programs with their neighbors and friends
Presenting water conservation topics at local schools
Volunteering at the Thornton Fire Station 5 water-wise garden
Looking for water waste and offering solutions to stop the waste
Sharing water efficiency messaging on social media sites
Providing feedback on Thornton's current and future water conservation programs
Testing new water efficient products and reporting their observations
If you're over 16 and are interested in learning more about volunteering email us at Water@ThorntonWater.com or call 720.977.6600.