Introducing Naturally Thornton – Our H2Overhaul for Sustainable Landscapes
Preserving the outdoor spaces we all love.
Our city has over 140 miles of trails and 2500+ acres of parks and public areas for residents to enjoy, which is wonderful! The challenge is, these landscapes require a lot of water. In fact, our Parks and Forestry Division is Thornton Water's largest single customer. To reduce the impact, we've started Naturally Thornton, an H2Overhaul program that selects city properties with high-water demand/low-use grass areas and converts them to sustainable, Colorado-friendly landscapes.
Reducing water use for the benefit of our neighbors. (Including the critters.)
Colorado's dry, drought-prone climate requires all of us to be more aware of our water use and how it affects the natural environment. Naturally Thornton will not only save water for our community, it will also create wildlife habitats, encourage pollinators such as bees, butterflies and hummingbirds, and contribute to a healthier, more diverse ecosystem.
Let the conversion commence!
Naturally Thornton will convert thirteen locations, eight of which are city stormwater detention areas originally designed to collect runoff from rainstorms and decrease flood hazards. The transition of each area will take up to five years to complete. Here's what that will look like: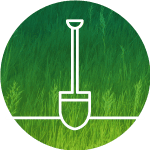 Step 1:
City staff eradicates existing ground cover and selects the low-water grasses that will thrive best in each area.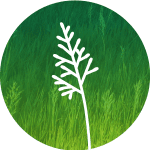 Step 2:
City staff plants new grass seed, waters new seed, and conducts weed control as the new grass grows.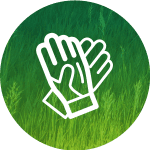 Step 3:
City staff maintains the grass areas, including irrigation and mowing when needed, but the areas will require much less maintenance overall.
This year, Naturally Thornton will start replacing water-thirsty Kentucky bluegrass with more sustainable grasses such as:

Western Wheat:
Native, very adaptive with a strong root system. Low-maintenance, protects against erosion and has a nice blue-green color.

Green Needlegrass:
Native, cool-season drought tolerant bunchgrass with a deep root system. Grows well in clay soils alongside Western Wheat.

Sand Dropseed:
Another native bunchgrass growing in small clumps. Adapts to most soils, establishes easily, needs little water and helps to control erosion.

Sideoats Gramma:
Native, drought and cold tolerant with bright red good drainage.

Buffalograss:
Native, drought-resistant warm-season grass requiring little to no care once established. Greens up in mid-May.
It's all part of the plan.
By planning ahead, our city will benefit long-term. We'll save water, support native habitats, and create a beautiful texture to our landscapes as the new grasses grow in and change colors season to season. We'll also reduce our carbon emissions (less mowing), use fewer chemicals and be able to distribute staff resources more economically. For more information about Naturally Thornton, visit gocot.net/naturallythornton or call  720-977-5962. Keep an eye out for the changes ahead.
A Birdseye View of Some of the Naturally Thornton Locations