Make Your Sprinkler System Smart with a WaterSense Irrigation Controller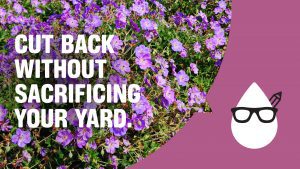 According to the EPA WaterSense, outdoor irrigation can account for 50% of your summer usage; the average household uses more water outdoors than for showering and washing clothes combined.
With today's technology moving faster day by day, there is no reason you should have to choose between a beautiful lawn and responsible water use. A WaterSense smart irrigation controller can "sense" how much water your yard needs by using information from a local weather station. You can set your controller to automatically adjust your irrigation schedule and the days to irrigate based on the weather station closest to your home. Your WaterSense smart irrigation controller will notify you via your smart phone when it starts and stops watering each zone. Some smart controllers will even walk you through setting up your location, landscape size, soil and the type of zones you are watering.
Once a WaterSense labeled controller is installed and programmed, the controller automatically takes care of seasonal weather and site-specific adjustments. Constant monitoring is no longer required! However, it is important to remember that no irrigation controller should be installed thinking you can "set it and forget it." It is important to inspect your yard regularly to ensure that the irrigation system is performing properly. Not certain how to do that? Schedule a free sprinkler system consultation at here or call 303-999-3824.
With the hot, dry summer we are experiencing, now's the time to take advantage of Thornton Water's water-saving programs for residents in our service area. By installing a WaterSense smart irrigation controller, you could qualify for a rebate up to $200. Thornton residents who have participated in our irrigation controller rebate program have saved an average of 5,600 gallons of water a year and over 1,000 gallons a month during the summer.
For more information about our rebate program, please visit www.ThorntonWater.com/Rebates.